Malik K. - MIT Grad: SAT/Math/Physics Specialist, Math/Engineering Camp Director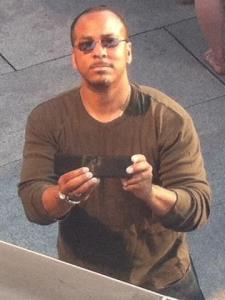 $300 / hr
New York, NY
5 miles Travel Radius

In-person + Online
I have been tutoring for more than 25 years, and I know how to get the most out of a student. I am one of the 100 or so people (out of nearly 300,000 each year) who scored 790 or above on the GMAT (99.95%...equivalent to 1600 SAT). I have had great success tutoring SAT, ACT, GMAT, and most other standardized tests, both independently and for test prep companies.

*For SAT, the average improvement was about 250 points on the old SAT, and so far has been about 150 points on the current versio...
Reviews
My daughter said her first session with Malik was great. He explained the material in a way she could digest and retain.
- Misha M. from New York, NY
Malik is an excellent tutor. He is patient, thoughtful, funny, and organized. I look forward to working with him going forward!
- Nick S. from New York, NY
Search More Tutors in the Montclair State Area