Brian G. - SAT/ACT Math Specialist, Decorated Teacher; Kind, Patient, Effective!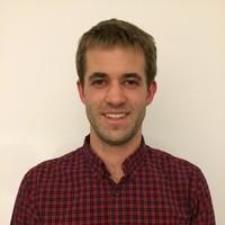 $100 / hr
New York, NY
10 miles Travel Radius

In-person + Online
I specialize in test prep for the math portions of the SAT and ACT, as well as physics and general math at all levels. Students who work with me see great improvements in test scores and grades as well as a heightened self-confidence and ability to utilize math as an everyday tool. Between teaching and tutoring, I have 7 very successful years with hundreds of students of wide-ranging ability and am especially good with those who struggle.

Qualifications
I taught Physics at the Regents and A...
Reviews
Brian is dedicated and cares about his students. He knows the material very well and makes sure you understand what he's teaching you. I would recommend him to others; he helped me study for the SAT and now I feel more prepared.
- Carol D. from Brooklyn, NY
Brian has been reviewing HS math with my daughter as she prepares for her SAT . His teaching methods keep her motivated and she solves math problems with a deeper understanding. Highly recommend for his skills, knowledge and integrity
- Anna L. from New York, NY
Brian was very nice and encouraging and seemed to have a good perspective on what my daughter needs (and doesn?t need) to work on. I?d recommend Brian for your math tutor.
- Cara S. from New York, NY
I?ve been working with Brian for a few weeks on the SAT and he?s been very helpful! He knows the content and is quite good at explaining difficult concepts in a way that makes them stick. He also goes above and beyond and takes time outside of tutoring hours to answer questions and provide additional practice. I highly recommend Brian! 5 Stars
- Joseph R. from Flushing, NY
He?s the best! He brought life to geometry! And taught what usually takes months in a matter of hours, in a clear and understandable way! Will definitely study with again! Highly recommended!
- Reuben G. from Brooklyn, NY
Search More Tutors in the Montclair State Area