Ken Y. - IT Solutions Consultant Teaching SQL, Excel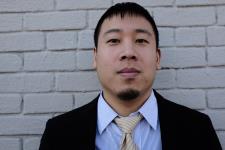 $50 / hr
Astoria, NY
20 miles Travel Radius

In-person + Online
I am an IT Implementation Consultant with 10 years of experience working in the field. I am responsible for implementing IT solutions which requires a strong knowledge of SQL. In addition i have 10 years of experience of data mining which also requires a strong knowledge of querying.

If your goal is to learn the basics of querying for job interviews in a hour I can do that for you. I have many years of experience training my clients (mostly IT Help Desk Personnel) on the basics of qu...
Reviews
He was great. Articulate and patient and will take more classes. He provided training material afterwards. I recommend him to anyone learning SQL.
- Geno C. from Bronxville, NY
Ken was an excellent tutor. I had a great tutorial with him. He taught me how to create a database using MySQL. I will recommend him for all of my friends. Thank you Ken.
- Abdul A. from Clifton, NJ
Search More Tutors in the Montclair State Area