Alex J. - Experienced Tutor in Finance, Accounting, and ECON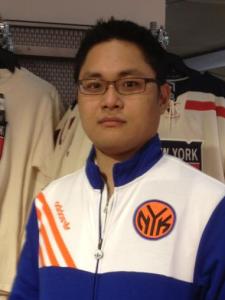 $85 / hr
New York, NY
10 miles Travel Radius

In-person + Online
I graduated from Rutgers University with a major in Economics with strong emphasis on finance and accounting. I have tutored over a hundred students over about 8 years in statistics, finance, economics and accounting with great results for my students.

I have a lot of experience tutoring online with Skype and Teamviewer. If you have a tight schedule and cannot meet in person, rest assured you will get high quality tutoring over the internet with me....
Reviews
Alex is an excellent tutor with a lot of patience and intelligence. I asked may questions during our sessions and he was very professional in helping me to understand the materials dispute my own personal frustrations with the complexity of my class. He was great in communicating with me about our sessions and always provided me with helpful suggestions about how to tackle my assignments. Because of his assistance, I am doing extremely well in my class. The material is not as difficult as it was prior to meeting with Alex.
- Sacsheen S. from Clinton, MD
Alex teaches my daughter Financial accounting,it helped her a lot to stay ahead in her school. He is knowledgeable and abreast with the latest in Financial accounting
- KRITI S. from Monmouth Junction, NJ
Alex was exceptional and got me well on the way to grasping a set of problems I was clueless about before the session.
- James B. from Brooklyn, NY
Search More Tutors in the Montclair State Area