Terri M. - Test Prep Specialist with 2400 SAT, 35 ACT, 770 GMAT, and 177 LSAT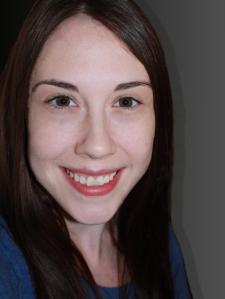 $135 / hr
New York, NY
35 miles Travel Radius

In-person + Online
You have important goals for your education. I can help you get the test score you need to accomplish your goals. I scored a perfect 800 on the SAT Critical Reading, Mathematics, and Writing tests, and I've been helping students improve their scores for over ten years.

I love tutoring, and I make each lesson dynamic, engaging, and enjoyable. I've worked with students of many different backgrounds, including non-native English speakers and students with learning disabilities. I'm able to expl...
Reviews
Terri was able to fit me in her schedule on very short notice, 2 weeks before my GRE exam. She came prepared each session with a plan and materials to go over with me. We were able to cover a ton within a short period and she was incredibly kind and patient throughout the whole process. I highly recommend Terri to anyone in need of a tutor!
- Yael D. from Fort Lee, NJ
Terri is a wonderful tutor. She is highly professional and organized. She is currently helping my daughter with her SAT focusing on her Math score and with her help I believe my daughter will get the results she is looking for. We are very lucky to have found Terri. Thank you.
- Jan K. from Warrington, PA
Terri is helping my daughter prepare for the SAT. In particular the math portion and my daughter has found her to be very helpful, knowledgeable and efficient. She can teach!
- Mary T. from Forest Hills, NY
Terri helped my daughter focus for her SAT today, she was wonderful and we will use her again! Cleopatra found her input helpful and appreciated the tools given.
- Eileen T. from New York, NY
Terri is an amazing teacher. She is patient and thoroughly explains each question you have difficulty with. She also pinpoints your weaknesses and pays extra attention to them. I would definitely recommend her.
- Ashley F. from New York, NY
Terri is a wonderful tutor. She is kind, knowledgeable, and very patient. My daughter is enjoying her sessions and learning a lot from her.
- Paul C. from Staten Island, NY
I just had my first sessions with Terri and she was very helpful. I am studying for the LSAT and she knows her stuff inside and out, and is able to explain it clearly and with a lot of patience. She was also to make good suggestions for a simple and effective study plan. Highly recommended.
- Emily R. from Brooklyn, NY
I worked with Terri to boost my GMAT quant score. She was extraordinarily helpful in both explaining complex problems and helping me to focus my study plan to get my best possible score.
- Patrick R. from Brooklyn, NY
My daughter is in the 11th grade and was prepping for the ACTs. She was averaging aggregate scores of 28-29 on her early practice tests. Terri tutored her over a 4 month time period. She was able to easily identify my daughters strengths and weakness and put in place a study plan. Her understanding of the way the tests work as well as her understanding of the college admissions process was also very helpful. My daughter showed a steady improvement and finally took her ACTs last month. She got an aggregate score of 34! Needless to say she is thrilled and so am I. For any high school student planning on the SATs or ACTs I would recommend Terrie very highly
- Anirudh K. from New York, NY
Terri has a great handle on available GMAT resources. She was able to identify my weak points and recommend the right resource/homework needed to address each weakness. I highly recommend Terri.
- Celeste C. from Manhasset, NY
Teri helped my daughter with some areas on SHAST prep test and now she feels more confident about algebra and probability.
- Nataliya Y. from New York, NY
Knows her stuff, very patient, takes time to explain different reading comprehension techniques and strategies . Highly recommend to anyone taking police promotion and the LSAT. :) A-1!
- Earl N. from Hempstead, NY
My daughter's experience with Terri was very positive. Terri is very professional, supportive, and knowledgeable. She encourages smart test taking strategies and practice. She also has access to top quality materials. My daughter went from high anxiety to being able to take the SATs in her sleep!
- Paul B. from Hoboken, NJ
Terri focused heavily on the weaknesses based on my PSAT score of 1560 and has been insanely patient and provided thorough explanations for every question I had. Thanks to Terri I was able to raise my SAT score roughly 340 points!!
- Ayaa M. from Astoria, NY
I contacted Terri after receiving my October LSAT results, seeking to improve my score. Across 6 hour-long online sessions, Terri and I worked primarily to strengthen my Logical Reasoning and Reading Comprehension performance. Terri always provided clear, in-depth explanations as to why the correct answer was correct and why the wrong answers were wrong. She also provided different, detailed techniques for attacking each question type, allowing me to develop both skill and confidence. Finally, Terri is personable, accommodating, and very flexible with scheduling! My December LSAT score improved by 8 points, bringing me from the 77th percentile to the 94th percentile. I saw this great improvement in a very short time frame, and I am ecstatic about my results! Thanks for everything, Terri!
- Alex Z. from Wilmington, DE
I took the GMAT; after working with Terri, my score went from the 72 percentile to 91 percentile. My experience with Terri is extremely positive. The GMAT is not about cramming; it's about practice and repetition. However, the former and latter are only as good as the material you are using. Terri was able to go through practice exams and isolate the exact things I needed to work on to get my score up. She provided me with specific subject areas, lists of practice problems, and "need-to-know" points I should focus on. Terri also follows up with thorough notes AFTER your session, so you have a written plan forward; she's also extremely quick to respond and communicative outside of the normal "yes" and "no." In sum, Terri gives you plan to execute, which, in my opinion, is the most useful help for the GMAT.
- Graham P. from New York, NY
Terri worked very diligently with my daughter last year in studying for SAT and ACT college entrance exams. She was always on time, thorough, and considerate of my daughters needs. My daughter scored 1400 on the SAT from an original score off 1165, after working with Terri. Although my daughter didn't always complete her homework assignments, Terri made sure to catch her up. Her lesson notes were most useful and valuable. She also advised us and was very knowledgeable regarding colleges, exams, courses of study, career choices. I recommend her highly if you want to see success! Terry is your best choice!
- Sheila M. from Brooklyn, NY
Terri was very prepared for our session and helped me figure out different ways to approach the LSAT questions. Sitting down and going over the prep materials with her was very helpful.
- Jennifer W. from Parlin, NJ
I was so excited that she was able to present a strategy to efficiently moving through the logic games section and giving me a different lense to use to move through the LR section.
- Takira A. from Brooklyn, NY
I tried a lot of different SAT sessions and tutors and was very worried about improving my math score, but in a matter of a few weeks Terri was able to improve my SAT score by 40 points. Her practices and methods of teaching really helped me learn and improve. I would highly recommend her as tutor, as I think it was very beneficial and helpful!
- Roshni A. from Albertson, NY
Search More Tutors in the Montclair State Area