Michael N. - English/Writing/Reading/Study Habits Tutor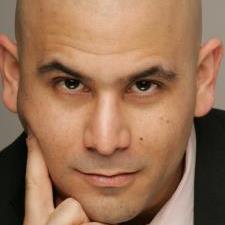 $125 / hr
New York, NY
40 miles Travel Radius

In-person + Online
I am a patient and knowledgeable teacher, tutor and writer with experience working with students of all levels of aptitude and academic interest. I'm born and raised in New York City, a product of the public schools system. I've worked for many years in both public and charter schools, teaching a diverse group of young learners. I've worked with high achieving students at one of NYC's top Gifted and Talented Programs. I've worked with the diverse population of Jackson Heights, struggling,...
Reviews
Thorough, sensitive, upbeat tutor with great ideas that are and will be helpful for a lifetime of learning. Hope to work with him again. Great energy. Honest. Well-rounded.
- C P. from New York, NY
Michael is teaching my daughter how to think and write and not be nervous about writing. He is teaching her skills she will use for the rest of her life. I?m forever grateful that we found Michael!
- Alissa Michelin N. from New York, NY
The discussion was on point and I found it helpful and become clearer on the direction I should go. For example, Michael helped me better understand the core of the question so that I can better structure my essay.
- Yawen H. from Brooklyn, NY
Grammar and reading and prep for high school admissions exams. Michael provides interesting reading material and homework that kids actually enjoy. He is an enthusiastic teacher that my kids look forward to working with.
- Nick L. from New York, NY
Wonderful teacher and worth every penny! He?s professional, courteous, and always comes on time! If he has available slots, use him. He?s really good at what he does and helped me a lot. Thank you!
- Yaakov W. from Brooklyn, NY
Mike has been helping me write case studies for my professional portfolio. During our lessons, he has given me strategic guidance on how to structure my ideas and helped me to choose the right words for formulating clear, concise sentences. All of these insights helped me strike a balance between my professional and personal writing. With Mike?s exceptional talent as a writer and teacher, combined with his broad knowledge of many subjects, I have been making consistent improvements in my writing. I look forward to continue working with Mike.
- Julie J. from New York, NY
Right from the start of the lesson, Michael demonstrated an energetic and interactive style of working. He was very engaging and kept the lesson interesting, well thought of and the material was grasped with ease.
- Sameer B. from New York, NY
Michael worked really well with my son on public speaking and other skills...my son felt was really helpful...rave reviews. We plan to continue to work with Michael.
- Jane R. from Maplewood, NJ
Michael has been tutoring my son who is homeschooled for the last 5 months 2-3 sessions per week. He is a very patient, knowledgeable and dynamic teacher who has sparked my teenagers interest in English again. Michael has put together all of the content for his sessions, providing him with interesting literature to read, in particular wonderful short stories. He challenges him to read texts closely and think deeply about their content. Michael has also taught my son grammar, which I found he had not adequately learned while at school. One highlight was my son having the opportunity to attend and review an off-Broadway play and actually have his review published on a blog!
- Virginia S. from New York, NY
Michael is an amazing tutor. He has the best energy and relates perfectly to young students. He makes the topics relevant and really wants them to succeed. He is willing to speak to teachers too so that the student is doing exactly what is required of them. He is smart, talented and someone you would trust with your children.
- Julie S. from New York, NY
Got right down to business to assess where student is at through natural conversation. Read together, exposing new vocabulary and the richness of the text. Great affect; made for an engaging and fun experience
- Aaron S. from New York, NY
Michael has been working with my three children for the last few weeks. Great tutor! He is engaging and fun to work with. My children have improved in their writing and have been enjoying it more.
- Cheryl F. from New York, NY
Michael has taught my son since this summer. He is very experienced and knowledgeable. He keeps his lesson effective, engaging and fun. My son is able to stay focus and overcome his fear of writing. We definitely plan to keep working with Michael.
- Yiping J. from New York, NY
Michael is a very patient and knowledgeable tutor. He is accommodating to my pronunciation and readings. We talked the subject I studying on and correcting my pronunciation during the conversation.
- Mengtai Z. from New York, NY
Michael is teaching me the basics of English and it's going great so far. I will definitely continue taking lessons with him.
- Efraim L. from Brooklyn, NY
Michael N. assessed my son's writing from the school year. He assigned a fun exercise, where my son had to describe in a piece of fruit using sensory words. It was the type of exercise my son responded well to. My son enjoyed the lesson and is looking forward for Michael to tutor again!
- Alison Y. from New York, NY
Michael helped me with interview preparation. He gave me advice on how to present myself in a confident way. With his advice, I do know what skills I need to focus on and how to deliever my thoughts.
- JISOO H. from Long Island City, NY
My son had one lesson with Michael. Micheal seemed experienced in writing. The first session went well. He provided helpful feedback and gave some good recommendations and advice to my son.
- Lauren P. from South Ozone Park, NY
Michael is amazing. He wasted no time in getting to know my son's interests and his weakness. Michael is knowledgeable. He told my son some interesting facts on World War II. A subject my son enjoys. Michael recommended some books on World War II which he started reading on the way home. There is another book that Michael recommended and my son takes time to read it everyday. He patient and effective when teaching. He keeps the child interested in what they are doing. My son left the tutoring session confident and happy to have met Michael. In one session i have seen a change in my son. A happy mommy. Thank you Michael :)
- Martha S. from Bronx, NY
Mike taught me a lot through his patient and professional teaching. He helped me sift through my most valuable experience to write about, adjust the structure, and polish every sentence to make my personal statement appealing. He also taught me - an English second-language speaker - how to phrase each sentence easier for Americans to understand. Last but not least, he is really efficient - he always replies fast.
- Tianyue Z. from Berkeley, CA
Search More Tutors in the Montclair State Area